Type #180 Saddles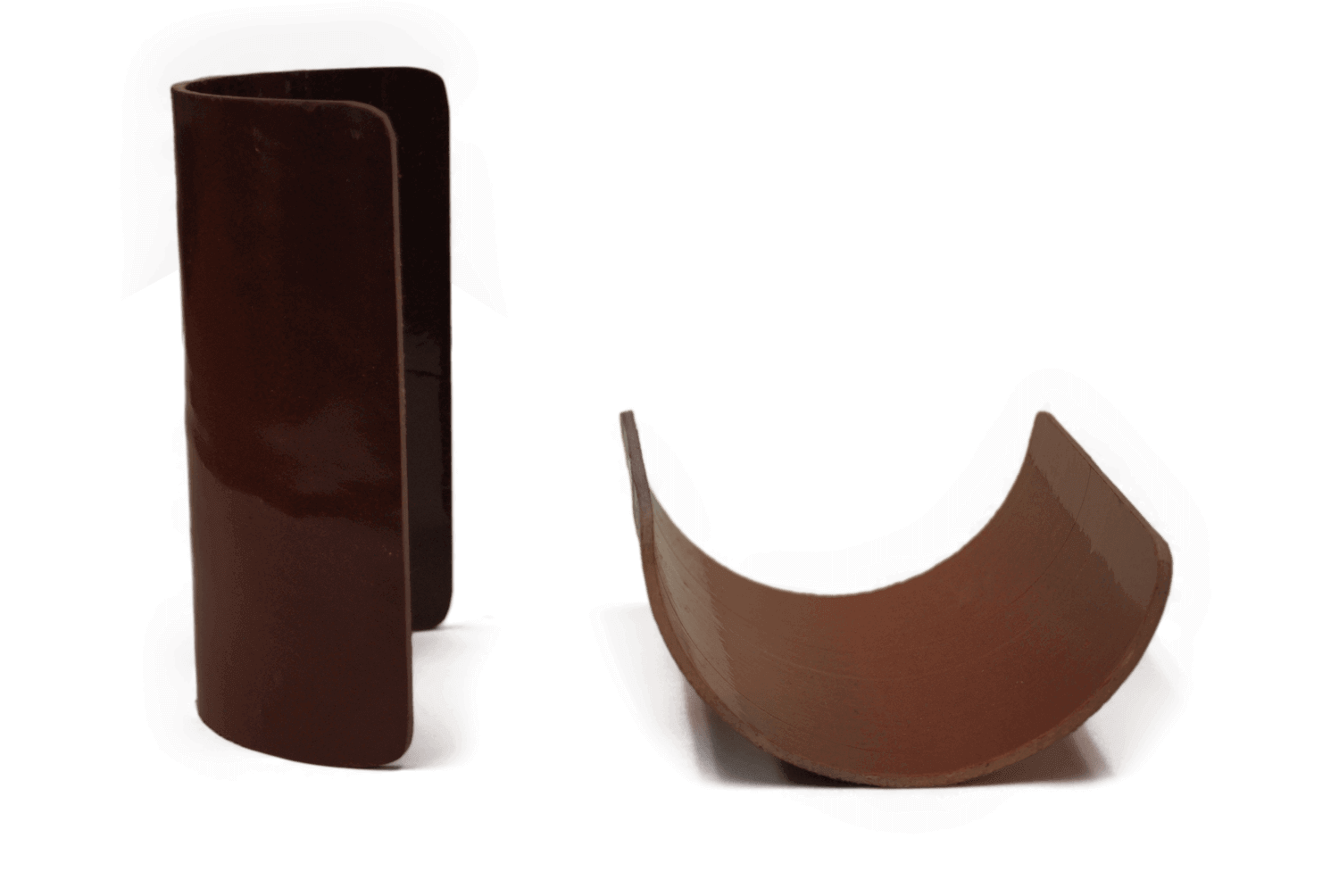 Glas Mesh FRP Shields and Saddles are non-conductive, pre-shaped 240° or 180° peripheral snap-on pipe saddles, fabricated from a hand laid up ultra-violet protected, salt tolerant, fiberglass reinforced vinylester resin. Pre-selected reinforcements are laminated over specially modified molds to a uniform thickness. Sub-zero temperatures will not affect properties.
Used by utilities for electrical isolation and abrasion control of bridge mains and by industry for load distribution and protection of insulated pipelines at hangers and supports.
Provides abrasion control for plastic pipe and wrapped cable systems.
Direct replacement for metal saddles where electrical isolation and corrosion are issues.
Saddles may be banded, bonded or taped into place between the pipe and support.
Special over sized ID Saddles accommodate thick petrolatum type tapes that significantly increase the pipe OD.
Used with 360° type pipe clamps for above grade atmospheric corrosion protection.
Special lengths and thicknesses available on an as-need basis.
Follow these recommended steps for using Epoxy Seam Sealer to bond FRP Saddles to large diameter (12" & up) pipe.